Tim's Vermeer
Tim Jenison, Penn Jillette, Martin Mull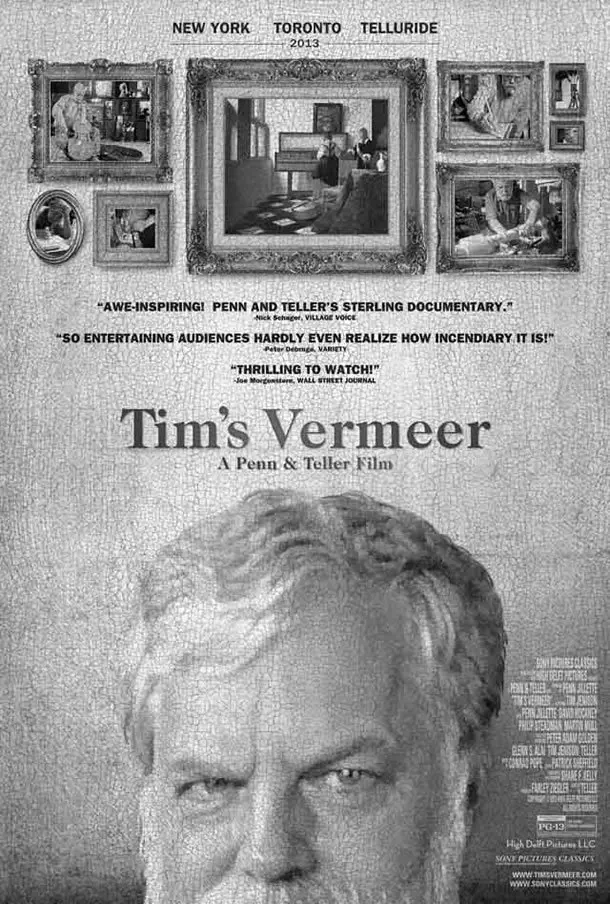 I was listening to Tim Ferriss's podcast, in which he was having a conversation with Penn Jillette.Penn is an American magician, actor, musician, inventor, television presenter, and author, best known for his collaboration with fellow magician Teller.
In the podcast, Penn shares the story behind the documentary Tim's Vermeer (2013). The documentary follows Tim Jenison's attempts to duplicate Johannes Vermeer's painting techniques. Tim was interested in testing the hypothesis that Vermeer painted using optical devices. The paintings of Dutch artist Johannes Vermeer are among the most beloved and revered images in the history of art. However, this movie isn't about Vermeer; it's about Tim, a man who is passionate about art and technology. His attempt to recreate a Vermeer painting shows a lot of hard work, patience, and persistence.
Was Tim able to prove anything? For the whole world, most likely not. World-class museums will continue to hold Vermeer's paintings as their greatest treasures. But to himself, definitely yes. When you put your heart and soul into something, you can accomplish anything.
I highly recommend watching this documentary as it is a really beautiful story.